Cybersecurity Brands List
Brands that offer Cybersecurity services like cloud firewall protection, website security and more.
Frontier Communications is a telecommunications company in the United States. In addition to broadband/DSL service, Frontier offers high-speed fiber-optic internet in select markets, streaming television, local and long-distance telephone services, and computer technical support to residential and business customers in 38 states.
-
rate
Sucuri provides a complete website security service you can use to protect your website or to clean it if it's already infected. This corporation is in the prevention and protection business, but if you are already in trouble, they will assist you in the process of putting your site back online!
-
rate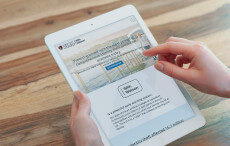 Identity Guard is an American-based privacy and identity theft protection service offering a variety of innovative anti-identity theft solutions to help individuals and businesses protect their personal and private information from theft, fraud, and other technological threats such as account takeovers and data breaches.
-
rate
Hewlett-Packard, or more prominently known simply as "HP", is one of the world's largest multinational tech companies specializing in designing, developing and producing a wide range of IT products, such as laptops, printers, and more, as well as software, drivers and other accessories and refills (like ink and toners) for their products.
-
rate
Founded back in 2008, SiteLock is the world's leading website security and protection brand, offering website owners, both big and small, greater peace of mind by providing an airtight protection for your site code, web applications, and more. It's definitely a brand you'll want to seriously consider!
-
rate
Featured Brands
The Home Depot One of the most recognizable home improvement brands in the United States, The Home Depot is renowned for offering a wide variety of products, home improvement services, and free DIY workshops and project ideas.
Barnes & Noble Barnes & Noble is the largest bookselling company in the United States. With over 750 retail stores across all 50 states, this company sells a variety of digital media, toys and educational products, gifts, reading aids, art supplies, and more, in addition to a myriad of books.
iStock Photo Owned and managed by Getty Images, iStock Photo is among the world's best source of quality stock content, be it photos, illustrations, videos or audio, at affordable prices.
eBay Along with Amazon, eBay is one of the most recognizable online marketplaces that sell literally anything you'll ever need. Whether it is the latest gadgets, handbags for the ladies, old and collectible VHS tapes, or even travel deals, you can find them all on eBay!
PatPat Established by InterFocus Inc, PatPat is set up with the sole intent of providing quality mom and baby goods at affordable prices. And how they do that? They use the Manufacturer to Consumer model (M2C) – They cut out the middlemen and let you order your products directly from the manufacturers.
Mattel Mattel is one of the biggest brands and companies when it comes to popular children's toys. They own multiple IPs including the iconic brands, Barbie and Hot Wheels. Aside from their own range of toys, they also work with other huge entertainment companies like Disney and DC Comics.
Statistics
Brands535
Articles68
Surveys3
Blog Posts630
Users45
User Reviews0
Find us on Facebook