Blog
Apr 29, 2019
by Aethyna
Celebrate Mother's Day with a Kitchen Makeover and 20% Off Thousands of Circle and Square Rugs
Surprise the most important ladies in your life with a fantastic kitchen makeover and a selection of gorgeous rugs!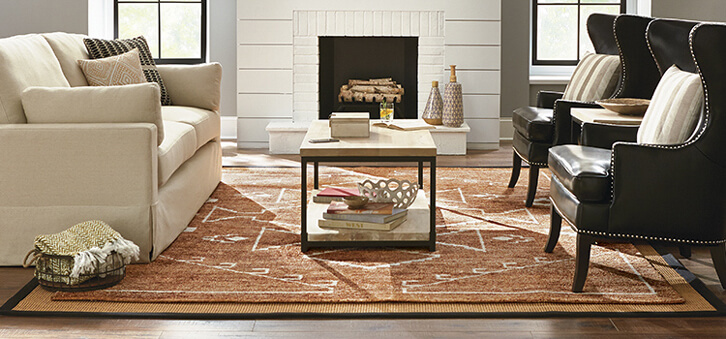 Mother's day almost around and if you have absolutely no idea what to buy, don't worry! We've got some amazing suggestions to offer.

From April 22nd to May 5th, the Home Depot is having its Mother's Day sale, offering incredibly low discounts for everything you'll need to give your kitchen a nice makeover, whether it is new cookware or a new bakeware set.

That's not all, you can also grab a nice 20% off for thousands of circle and square rugs during this special sales! There are just so many designs to choose from; you'll definitely be at lost as to which to buy. If that's the case, you might just want to get some input from the "What's Trending" section of the rugs department.

Plus, if you buy a Nuloom rug before April 30th, you can get a rug pad (anti-slip; prevents rugs from moving) for free!

So, don't wait - Give that those truly special ladies in your life a gift they love from the Home Depot this coming Mother's Day!
Blog Archive
Featured Brands
The Home Depot One of the most recognizable home improvement brands in the United States, The Home Depot is renowned for offering a wide variety of products, home improvement services, and free DIY workshops and project ideas.
Barnes & Noble Barnes & Noble is the largest bookselling company in the United States. With over 750 retail stores across all 50 states, this company sells a variety of digital media, toys and educational products, gifts, reading aids, art supplies, and more, in addition to a myriad of books.
iStock Photo Owned and managed by Getty Images, iStock Photo is among the world's best source of quality stock content, be it photos, illustrations, videos or audio, at affordable prices.
eBay Along with Amazon, eBay is one of the most recognizable online marketplaces that sell literally anything you'll ever need. Whether it is the latest gadgets, handbags for the ladies, old and collectible VHS tapes, or even travel deals, you can find them all on eBay!
PatPat Established by InterFocus Inc, PatPat is set up with the sole intent of providing quality mom and baby goods at affordable prices. And how they do that? They use the Manufacturer to Consumer model (M2C) – They cut out the middlemen and let you order your products directly from the manufacturers.
Mattel Mattel is one of the biggest brands and companies when it comes to popular children's toys. They own multiple IPs including the iconic brands, Barbie and Hot Wheels. Aside from their own range of toys, they also work with other huge entertainment companies like Disney and DC Comics.
Statistics
Brands472
Articles54
Surveys3
Blog Posts553
Users44
User Reviews0
Find us on Facebook