Blog
by Mel
Oct 31, 2021
Omron is a Japanese electronics company and brand based in Kyoto, Japan best known for their medical equipment such as blood pressure monitors, EKG, body composition monitors, and nebulizers sold under their Omron Healthcare division.
Read More
by Mel
Oct 30, 2021
J.ING is a women's clothing brand and online boutique offering high-end trendy designs at mid-range prices. Unlike similarly operating B2C fast fashion eCommerce platforms, J.ING differentiates itself by offering well-made, non-mass market casual wear, knits, and activewear that are in-house designed and exclusive to the brand.
Read More
by Mel
Oct 28, 2021
GNC, or General Nutrition Company, is a leading health and wellness retailer that specializes in health and nutrition related merchandise, including vitamins, minerals, herbal supplements, sports nutrition, weight loss, and energy products both under its owned, proprietary brands as well as third-party brands.
Read More
by Mel
Oct 27, 2021
Kmart Australia is an Australian-based chain of discount department stores with more than 200 stores around Australia and New Zealand. The chain specialises in low-priced goods for home & living, clothing, toys, sports & outdoor, tech, kids & baby, and more.
Read More
by abdullah
Oct 26, 2021
With multiple stores all across the United States and Europe, Party City is a company that offers party supplies to help you light up your special occasions and events by offering a huge variety of innovative and creative party supplies, including customized items.
Read More
by Justo
Oct 24, 2021
XARA Designer Pro X is a reliable and extremely useful design tool that allows users to create graphics, edit images, or even design illustrations, websites, and more. If you are a designer working for clients or a newcomer starting in graphic design, XARA Designer Pro X is the way to go.

Read More
by abdullah
Oct 22, 2021
Job Ready Programmer is a website spearheaded by an award-winning Udemy instructor with vast experience in the world of IT who aims to enable people of every single background to become professional, job-ready programmers and developers by teaching them the skillsets they will need.
Read More
by Justo
Oct 21, 2021
Dezayno is a premium, limited-edition apparel, and organic clothing online store that offers not only neat-looking pieces of garments, sports gear, and accessories but eco-conscious as well. If you want to feel good about the clothes you are wearing, Dezayno should be your first choice.
Read More
by Mel
Oct 20, 2021
Pop In A Box is a UK-based online toy and novelties retailer and subscription box service that specializes in selling collectible vinyl figurines from the Funko brand. One of the many licensed retail distributors of Funko POP!, Pop In A Box differentiates itself from other sellers by also offering monthly subscription boxes.
Read More
by Mel
Oct 19, 2021
Founded by the creators of the highly popular food blog Pinch of Yum, Food Blogger Pro is a paid/subscription eLearning resource that aims to share the owners' formula for their social media success via online courses, video tutorials, podcasts, and membership into an extremely involved and knowledgeable food blogging community.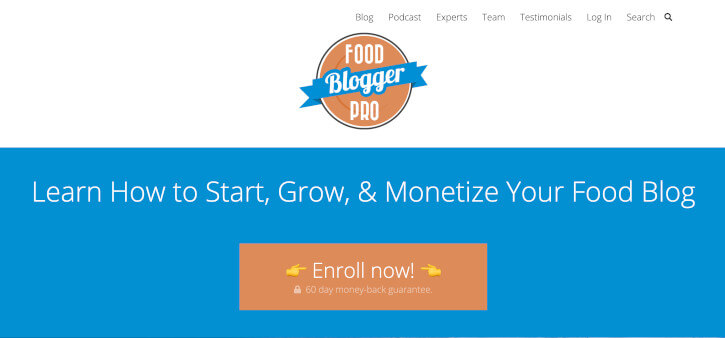 Read More
Older Posts
Blog Archive
Featured Brands
The Home Depot One of the most recognizable home improvement brands in the United States, The Home Depot is renowned for offering a wide variety of products, home improvement services, and free DIY workshops and project ideas.
Barnes & Noble Barnes & Noble is the largest bookselling company in the United States. With over 750 retail stores across all 50 states, this company sells a variety of digital media, toys and educational products, gifts, reading aids, art supplies, and more, in addition to a myriad of books.
iStock Photo Owned and managed by Getty Images, iStock Photo is among the world's best source of quality stock content, be it photos, illustrations, videos or audio, at affordable prices.
eBay Along with Amazon, eBay is one of the most recognizable online marketplaces that sell literally anything you'll ever need. Whether it is the latest gadgets, handbags for the ladies, old and collectible VHS tapes, or even travel deals, you can find them all on eBay!
PatPat Established by InterFocus Inc, PatPat is set up with the sole intent of providing quality mom and baby goods at affordable prices. And how they do that? They use the Manufacturer to Consumer model (M2C) – They cut out the middlemen and let you order your products directly from the manufacturers.
Mattel Mattel is one of the biggest brands and companies when it comes to popular children's toys. They own multiple IPs including the iconic brands, Barbie and Hot Wheels. Aside from their own range of toys, they also work with other huge entertainment companies like Disney and DC Comics.
Statistics
Brands988
Articles87
Surveys3
Blog Posts1,106
Users53
User Reviews0
Find us on Facebook