Blog
by Aethyna
Jul 27, 2018
If you're looking to advertise with Yelp, this is a deal that you absolutely want to take advantage of!
Read More
by Aethyna
Jul 11, 2018
With over 2000 servers panning 94 countries, ExpressVPN is one of the world's leading VPN provider in terms of coverage, speed and security. Its VPN software is easy to set-up, available for almost all devices and is incredibly affordable.
Read More
by Aethyna
Jun 21, 2018
Aside from offering professional writing services as well as automated DIY resume, cover letter and even interview answer builders, the site consistently provides job seekers with relevant and free "how to" guides, tips and tricks along with samples, examples and even templates for them to create their own resumes too.
Read More
by Aethyna
Jun 19, 2018
Hosting over 19 million domains, 1 & 1 Internet is a massive internet company that offers multiple internet services ranging from securing domains and building websites to setting up cloud servers and web security.
Read More
by Other Contributors
May 4, 2018
You've read our review of Yumpu; Now, let's take a look at the review we received from an established publisher.
Read More
by Other Contributors
May 3, 2018
Making the most out of online tools to turn your traditionally 2D digital magazine into an interactive, real-paper experience.
Read More
by Aethyna
Apr 30, 2018
Yumpu is able to revolutionize how your readers enjoy your content by transforming the usual 2D print medium into an interactive multimedia experience, helping you get that "appeal factor" that many other digital magazines lack, propelling your magazine to the top of the pile.
Read More
by Aethyna
Apr 23, 2018
Virgin Mobile is a US-based telecommunication company that provides mobile services, from data plans to phone insurance, in addition to being an official distributor of iPhones.
Read More
by Aethyna
Apr 19, 2018
Started off as a simple idea to disrupt the textbook market, Chegg has grown to not only provide a robust and reliable platform for students to buy and rent used textbooks, but it also offers helpful tools and services to students, ranging from online tutoring, anti-plagiarism tool, flashcards and more.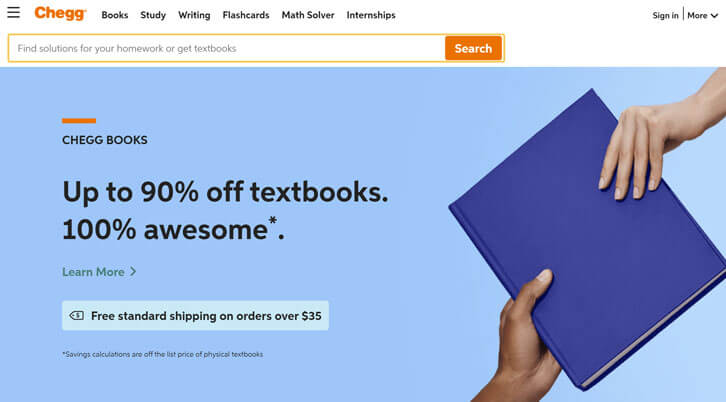 Read More
by Aethyna
Apr 18, 2018
Unlike many other, more traditional shaving brands, the Dollar Shave Club has a subscription-based system where they will ship you your monthly supply of razor blades. The company also sells a wide variety of other personal care products.
Read More
Older Posts
Blog Archive
Featured Brands
The Home Depot One of the most recognizable home improvement brands in the United States, The Home Depot is renowned for offering a wide variety of products, home improvement services, and free DIY workshops and project ideas.
Barnes & Noble Barnes & Noble is the largest bookselling company in the United States. With over 750 retail stores across all 50 states, this company sells a variety of digital media, toys and educational products, gifts, reading aids, art supplies, and more, in addition to a myriad of books.
iStock Photo Owned and managed by Getty Images, iStock Photo is among the world's best source of quality stock content, be it photos, illustrations, videos or audio, at affordable prices.
eBay Along with Amazon, eBay is one of the most recognizable online marketplaces that sell literally anything you'll ever need. Whether it is the latest gadgets, handbags for the ladies, old and collectible VHS tapes, or even travel deals, you can find them all on eBay!
PatPat Established by InterFocus Inc, PatPat is set up with the sole intent of providing quality mom and baby goods at affordable prices. And how they do that? They use the Manufacturer to Consumer model (M2C) – They cut out the middlemen and let you order your products directly from the manufacturers.
Mattel Mattel is one of the biggest brands and companies when it comes to popular children's toys. They own multiple IPs including the iconic brands, Barbie and Hot Wheels. Aside from their own range of toys, they also work with other huge entertainment companies like Disney and DC Comics.
Statistics
Brands1,096
Articles102
Surveys3
Blog Posts1,227
Users56
User Reviews0
Find us on Facebook