Blog
by Mel
Oct 19, 2021
Founded by the creators of the highly popular food blog Pinch of Yum, Food Blogger Pro is a paid/subscription eLearning resource that aims to share the owners' formula for their social media success via online courses, video tutorials, podcasts, and membership into an extremely involved and knowledgeable food blogging community.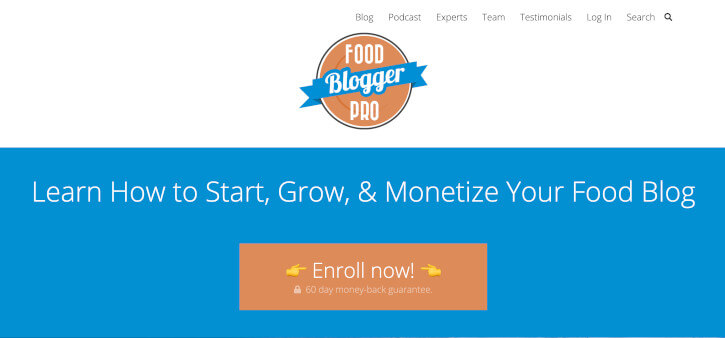 Read More
by abdullah
Oct 18, 2021
Alamy is one of the biggest stock photography agencies in the world. With more than 190 million stock images, sourced from agencies and independent photographers around the globe, Alamy has made its presence felt in the industry with companies like Microsoft, The Economist and Bauer media group being their high-profile customers.
Read More
by Mel
Oct 17, 2021
Proverde Health is a New York-based manufacturer of cannabidiol—or CBD—from organically-grown hemp. 100% legal, made in the USA, non-psychoactive, and tested by independent labs for transparency, Proverde Health offers CBD oil tinctures in a variety of strengths as well as in topical body rub form.
Read More
by Justo
Oct 16, 2021
Launched by Corel, WordPerfect Office X9 is a digital tool suite which focuses on word processing but includes other features like spreadsheets, presentation features, and image edition. If you are looking for an alternative to the popular Microsoft Office suite, WordPerfect Office X9 might be what you've been waiting for.
Read More
by Justo
Oct 15, 2021
Zazzle is an online marketplace of a wide variety of customizable goods; designers, artists, and customers can create unique products within their platform and with the help of independent US-based manufacturers. If you're looking for unique products and custom gifts, Zazzle is the place to be!
Read More
by Justo
Oct 14, 2021
Old Navy is a clothing and accessories retailer based in the United States and owned by American multinational corporation Gap Inc. If you're looking for some of the best deals when it comes to modern clothing for every member of the family, Old Navy will probably have something for you.
Read More
by Justo
Oct 13, 2021
Hollister is a lifestyle brand from the United States and it's owned by Abercrombie & Fitch. It mainly targets teenagers between the ages of 14-18. If you're looking for fashionable pieces for lower prices than Abercrombie & Fitch's, Hollister is a solid alternative.
Read More
by Justo
Oct 12, 2021
Griffin Technology is a manufacturer of consumer electronics, computer peripherals, and smartphone accessories founded in the US by Paul Griffin in 1992. While they started manufacturing video adapters at first, after the success of the iPod they started to focus on the mobile devices' market with cases, power solutions, and other accessories.
Read More
by Mel
Oct 12, 2021
An online fast-fashion clothing retailer based in Macau, Lilicloth specializes in graphic and message shirts and delivers internationally to over 40 countries in North America, Europe, Asia, and Australia.
Read More
by Justo
Oct 11, 2021
Aeropostale is a casual apparel and accessories retailer founded in 1987 in the United States that mainly targets 14-to-17-year-old teens and 4-to-12-year-old children. They control all of their proprietary brands by designing and sourcing every piece of clothing they sell.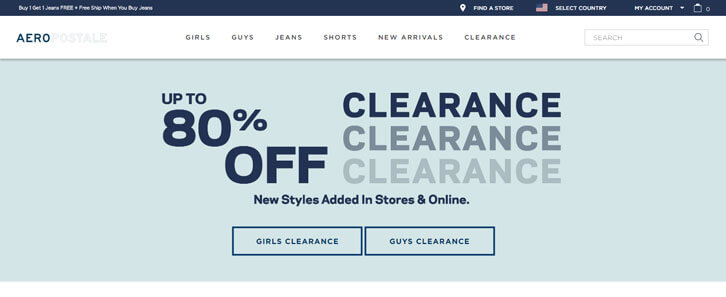 Read More
Older Posts
Blog Archive
Featured Brands
The Home Depot One of the most recognizable home improvement brands in the United States, The Home Depot is renowned for offering a wide variety of products, home improvement services, and free DIY workshops and project ideas.
Barnes & Noble Barnes & Noble is the largest bookselling company in the United States. With over 750 retail stores across all 50 states, this company sells a variety of digital media, toys and educational products, gifts, reading aids, art supplies, and more, in addition to a myriad of books.
iStock Photo Owned and managed by Getty Images, iStock Photo is among the world's best source of quality stock content, be it photos, illustrations, videos or audio, at affordable prices.
eBay Along with Amazon, eBay is one of the most recognizable online marketplaces that sell literally anything you'll ever need. Whether it is the latest gadgets, handbags for the ladies, old and collectible VHS tapes, or even travel deals, you can find them all on eBay!
PatPat Established by InterFocus Inc, PatPat is set up with the sole intent of providing quality mom and baby goods at affordable prices. And how they do that? They use the Manufacturer to Consumer model (M2C) – They cut out the middlemen and let you order your products directly from the manufacturers.
Mattel Mattel is one of the biggest brands and companies when it comes to popular children's toys. They own multiple IPs including the iconic brands, Barbie and Hot Wheels. Aside from their own range of toys, they also work with other huge entertainment companies like Disney and DC Comics.
Statistics
Brands967
Articles87
Surveys3
Blog Posts1,089
Users53
User Reviews0
Find us on Facebook